Motorcycle Route Author
By Guest (0 McR Points)
on Jul 31, 2009
Written Directions
101 highway is a great ride anywhere from San Diego to Olympia WA. We especially like this section from Depoe Bay OR, the worlds smallest harbor, to Tillamook OR, the worlds best ice cream in my opinion, and you cross the worlds shortest river D river, in Lincoln City, OR. Start with a bowl of clam chowder in Depoe Bay, head north on 101 stopping about 1 mile north at Boiler Bay scenic overlook, a great place to see whales during the summer. Next continue north 12 miles on 101 crossing the worlds shortest river, D river. After viewing D river continue north with maybe a stop at Chinook Winds Casino, for 19 more miles to Brooten Rd, Pacific City turn off to your left. Follow this road through Pacific City and on north on Ferry Rd. to Cape Lookout Rd. Keep going north to Netarts hwy and then right to Tillamook. Go north of Tillamook on Hwy 101 to Tillamook Dairy for a self guided tour and have what I think is the worlds best ice cream. After Ice cream go south on Hwy 101 to Tillamook Air Museum to see one of the best collections of WWII aircraft. Then go south on 101 to Hebo OR and take Hwy 22 to McMinnville OR. Just east of town is an air museum where Howard Hughes Spruce Goose is housed, the largest wooden airplane ever built and an extremely interesting stop.
Scenery
The scenery is great with many ocean views and views of large bays. Lot's of places to pull off and enjoy the scenery. You will also very likely see seals and possibly even whales.
Drive Enjoyment
The roads are mostly 2 lane asphalt with short stretches of 4 lane. Roads are smooth and in good condition except where repairs have been made in areas where the road has been washed out, these are few and far between.
Tourism Opportunities
Lot's of great eating and shopping places along this route, also a casino, Chinook Winds, and an outlet mallin Lincoln City. Stop at Boiler Bat scenic overlook and maybe you'll see a grey whale, they spend the summer in this area. At the starting point in Depoe Bay you can take a whale watching cruise if you like. In Tillamook you can visit the dairy and have some wonderful ice cream or cheese.There is also a good air museum south of Tillamook in an old WWII blimp hanger that is worth seeing on it's own. Along the route is glass blowing, taffy pulling stores and lot's more. Note: More roadside amenity recomendations are found in the written directions section below.
Motorcycle Road Additional info
- View the weather forecast for this area from Yahoo weather .
Share Your Comments ( 9 )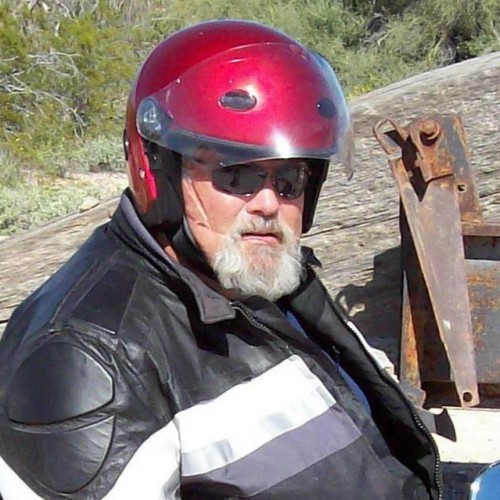 GJRonK
August 31, 2014
2345 McR Points
Motorcycle Type :
Cruiser
Just to add to other comments, the scenery along the way is much the same, but often it's like looking at a calendar with the often scenic views of the ocean. I always think it's better to travel north to south so it's easier to pull off at the viewpoints.
Was this road review helpful?
3 riders
found this road review useful MrGrumpy52
August 9, 2011
2 McR Points
Motorcycle Type :
Touring
This is one of my favorite rides. Now that the highway 101 has been re-paved through Tillomook county this ride is great especially when the inland temps get too warm the coastal airs are always cooler and the Oregon coast scenery is spectacular. Bring your camera and enjoy the road and the views.
Was this road review helpful?
2 riders
found this road review useful Guest
January 22, 2011
0 McR Points
My wife and I have rode this section twice. First time was coming back from California, having rode from San Fran back to Washington state. We really enjoy this road we are not the cruise at 80mph, eat up miles type of riders. This road you generally cruise at 55-60mph between towns, and going through the towns was pleasant and enjoyable. There are so many places to stop and things to do, we really enjoyed the rides. If you like a casual ride at a somewhat leisurely pace, with nice scenery and ocean views, this is your ride. We stayed at the Chinook Casino in Lincoln City both times for an over night. Rooms are nice and not to expensive if you avoid the weekend, and the buffet they have was really good.
Was this road review helpful?
2 riders
found this road review useful