Motorcycle Route Author
Written Directions
After riding along the North rim of the Canyon De Chilly head to Tsaile on Indian RT 64. Turn North on Indian Rte 12 through Lukachutcha. After turning right onto Indian Rte 13 it's up and over the mountains on some nice twisty 2 lane paved road to Shiprock.
Scenery
In Chinle there are plenty of eateries and fuel stations so fill up before stopping at the Park Information Center. This trip goes along the North rim of the Canyon De Chilly ... not as grand as the Grand Canyon, but beautiful in their own right! The landscape changes several times going up through and over a Buffalo Pass and ends in a desert environment with limited amenities along the way.
Drive Enjoyment
A lot of 2 lane with limited shoulder and NO guardrails. Much of the route is relatively straight but there are curves mixed in all along the way.
Tourism Opportunities
Fuel up in Chinle before departing.
Share Your Comments ( 2 )

billtal
December 24, 2016
2 McR Points
This is a very nice ride. Canyon de Chelly is a spectacular site. You can ride up either side of it and pull off at the various view points. Spider Rock is an impressive site. The ride over the Chuska Mtns is twisty and fun with good views. I did the ride in October of 2016 and was glad to have warm riding gear. Chinle is not much--beggars are annoying. Be careful of livestock and other critters on the road in the Navajo Reservation.
Was this road review helpful?
0 riders
found this road review useful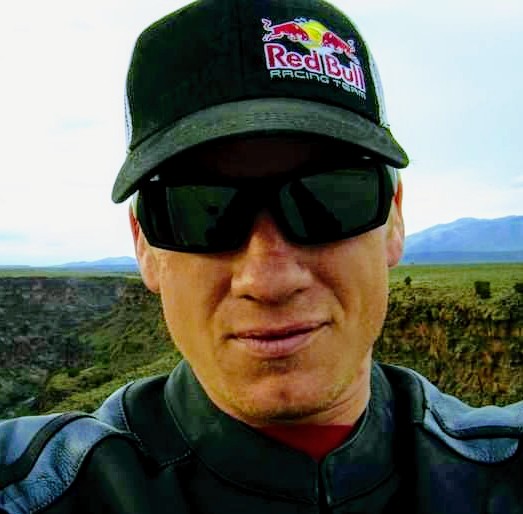 PhaedrusFlyz
April 14, 2020
66 McR Points
Motorcycle Type :
Cruiser
A friend of mine suggested this route one of the times I rode from Tucson to Sturgis. I had had some idea what to expect from Google Earth, but it didin't do it justice! I got to the Buffalo Pass portion later in the evening as the sun was setting and saw the vibrant colors that the red rock provided. The road itself is fun and scenic, but keep your eyes open, there aren't a lot of road signs and the turn to Buffalo Pass is very easy to miss...i.e. I have yet to ride that road without having to turn back because I missed my turn.
Was this road review helpful?
0 riders
found this road review useful