Motorcycle Route Author
By Guest (0 McR Points)
on Jul 31, 2000
Rider Reviews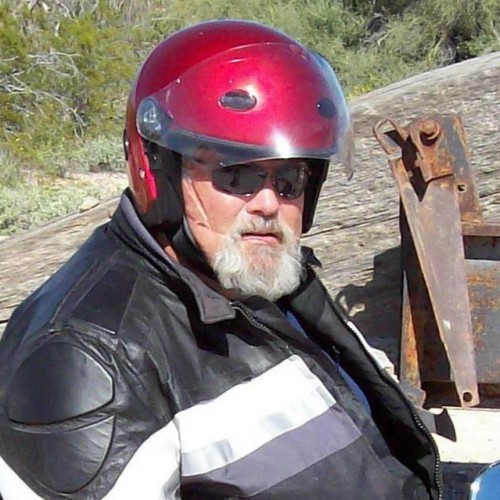 -- The poster has done a good job of describing…
Written Directions
The directions to and through this route are very simple. Simply take US 26 west from Ogallala Nebraska all the way to Bridgeport. Then take state route 92 west to Gering and on to Scotts Bluff National Monument.
Scenery
This route follows the same path as the famous Oregon trail and if you get out and walk around at some of the parks along the route you will actually see wagon ruts left from all the pioneers heading west. Overall it is a pretty route, has some nice amenities for those of you who like nature and the roads are nice for bikes by Nebraska standards.

The scenery along this route is among the best in Nebraska. You will start out in the plains and end up in some nice rocky canyon like areas. Nebraska doesn't have all that much to offer in terms of scenery but this route is one of the better, that's why I gave it a four star rating.
Drive Enjoyment
The roads in Nebraska are pretty flat most of the time yet this route however takes you along some of Nebraska's best twisting roads.
Tourism Opportunities
The amenities of this route are described from east to west.

- In the town of Ogallala, at the beginning of the route, find Front Street where you can see reenactments of old west gunfights. Also a group that calls itself the Crystal Palace Revue (named after an old red-light district dance hall) puts on an old western dance show.

- If you want to checkout the huge 35,000 acre Lake McConaughy take a detour north on Rte. 61 (just a couple miles up the road). This lake is known as Nebraska's Ocean and has 100 miles of beach and a large 5,000-acre park. Here you can enjoy camping, fishing, and various water sports.

- Ash Hollow State Historical Park is a great place to find some shade and take in some hiking. The park has a visitor center that tells you about the history of the local area and how Indians thousands of years ago traveled to this area to take advantage of the natural spring water that bubbles up here.

- You can take a detour on 88 South and see a place the pioneers named Courthouse Rock and Jail Rock. The rocks apparently reminded the travelers of a courthouse and jailhouse they new from back east. These are natural rock structures that served as one of the few natural trail markers in the parries.

- You've got to see Chimney Rock ... actually you won't be able to miss this 500 ft column of rock rising strangely by itself in the Nebraska plains. The pioneers were told correctly that once you pass Chimney Rock, be prepared for the route to get much rockier and much more rugged, eventually leading straight into the Rocky Mountains.

- If you want to feel what it was like to travel in a covered wagon, there is an outfit off of Rte. 26 that offers various length tours (from hours to days).

- Make sure you head south on Rte. 71 for about 9 miles to visit the Wildcat Hills Recreation Area. This place is beautiful with all of its rocky buttes, canyons and green forests. Take advantage of some of the great trails this park has to offer.

- This route ends at Scotts Bluff National Monument. You will see why the Indians simply and appropriately called it 'the hill that is hard to go around.' You need to take Summit Road to the top of the bluff for a great view. The town of Scotts Bluff is a fair size for this part of the Prairie and even is home of the West Nebraska Arts Center. You can gas up your bike(s), grab a bite to eat before you head back or stay at one of the hotels and head back in the morning. The town has a nice website that tells you what activities and attractions they have or you can call them at (308) 630-6235. For a guide to the town's accommodations checkout - http://scottsbluff.areaguides.net/.
Motorcycle Road Additional info
- View the weather forecast for this area from Yahoo weather .
Share Your Comments ( 1 )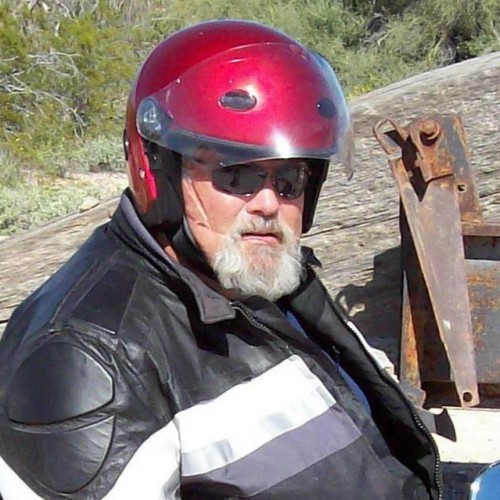 GJRonK
November 23, 2019
2268 McR Points
Motorcycle Type :
Cruiser
-- The poster has done a good job of describing places of interest along the route. I enjoy the route as when traveling I put myself, as I can, into the state of how it would have felt being there some 170 years ago. As I pass the sites mentioned, as I pass the natural beauty, as I pass the paths that was traveled by the pioneers going to Oregon, I feel somehow overwhelmed by imagination. How did they manage those wagons along that part of the hillside, I wonder. Where did they get enough water? Were Indians sightings a problem? I did not find tracks in stone (as is along some parts of the trail beyond and in nearby Brule, NE), but I saw routes that made me feel a little shudder when I could see the blur of a past live go on by me. To love this route is to imagine. Let the wideness of the tall grasses envelope you. --
Was this road review helpful?
1 riders
found this road review useful