Motorcycle Route Author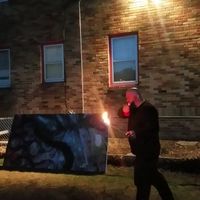 Written Directions
Judson Bottom Road (cr71) leaves North Mankato off of Lookout Drive and follows along the Minnesota river Northwest. Initially it is labeled as a minimum maintenance road as it edges beside the cliffs to the river banks but it is paved and in descent shape and after a few miles opens up to a roller coaster ride. The JBR continues left on cr41 where you can then cross the MN river on cr42 into the town of Judson and follow highway 68 on the other side of the river to loop back to Mankato.
Scenery
The entirety of the route follows either side of the MN river starting first rugged with jagged rocks to the right and the river directly to the left as the narrow road passes through the river bottoms and then rises up and opens up a bit more to quaint farmland and roadside cows all the while hugging the Minnesota river and the valley above. Hwy 42 offers an excellent view as it crosses over the river. Hwy 68 on the way back rises up more and offers up longer vistas within the river valley with plentiful views of trees and prairie.
Drive Enjoyment
The road initially starts with a minimum maintenance road sign and is narrow which gives it quite an ominous feel and ambiance as it squeezes through the river bottoms but then quickly rises up and bounces around in a series of fun roller coaster turns. 41 then opens up some more building into longer sweeper turns. 68 on the way back rolls up and down with great corners to kick back and cruise. One of the most diverse routes around as it starts out tight, rugged and technical and continues to open up and stretch out.
Tourism Opportunities
Minneopa state park is just at the end of the route and offers Minneopa Falls and a drive though a Buffalo herd preserve. Minnemishinona, Minnewankon and Minneopa falls can be seen along the route. Williams Nature center is also along the route on Hwy 68. Connecting between Hwy 68 and cr72 is Lands of Memories park and Sibley Park. Lookout drive just up the hill a bit from JBR has a nice scenic overlook of the mouth of the Blue Earth river as it spills into the Minnesota.
Motorcycle Road Additional info
Pay no mind to the minimum maintenance road sign. It is a paved road but do watch for fallen rock on the first part. The road is subject to flooding when the river comes up.