Motorcycle Route Author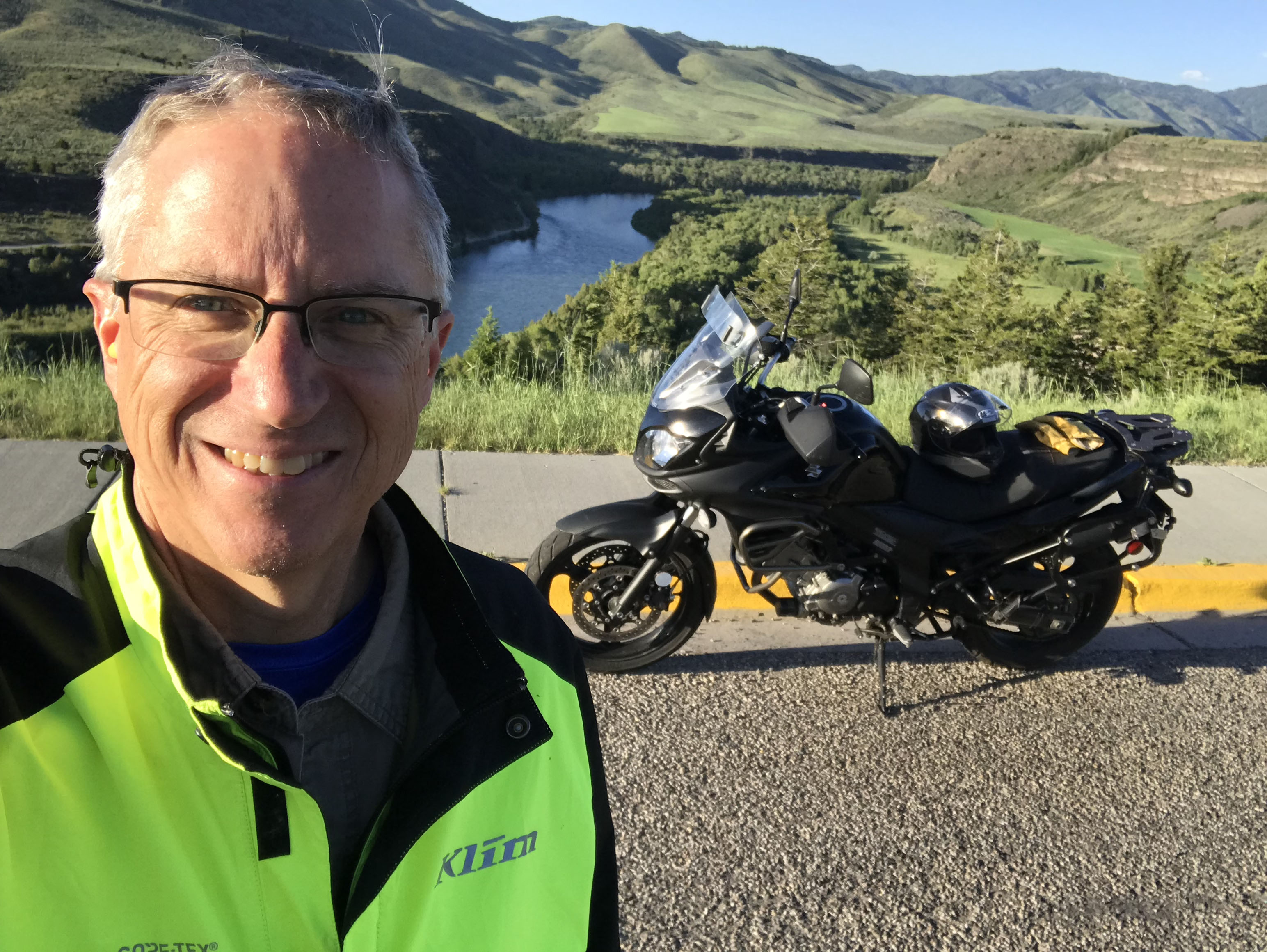 By Alan01 (20 McR Points)
on Apr 03, 2020
Written Directions
The Mesa Falls Scenic Byway is Idaho State Highway 47. It starts in Ashton, ID, and ends at its junction with Idaho State Highway 20 near Harriman State Park, south of Island Park, ID.
Scenery
South to North route: This lightly traveled route takes you past a couple of small Idaho farming communities, then through extensive agricultural fields. On a clear day (and there are many of these here) you will see impressive views of the west slope of the Grant Teton mountain range. Before long you will descend into the canyon of the Henry 's Fork of the Snake River and on into the Warm River canyon. Almost immediately you climb out of the river canyon on a two-lane road that winds through the Targhee National Forest. There are multiple pull-outs on the east side of the road that offer breathtaking views of the river canyon and surrounding mountains. Before long you will see signs for Lower and then Upper Mesa Falls. Most of the rest of the ride is flat and meandering through the floor of the Island Park caldera, eventually leaving forest behind as you approach the intersection at Hwy 20.
Drive Enjoyment
This is a lightly traveled two-lane road. It is not maintained (plowed) during the winter, and in the Spring there are often small to medium sized pot-holes to be aware of. The road includes long straight-aways followed by twisting mountain roads, gentle sweeping curves and more straight-aways.
Tourism Opportunities
Things to see/do along this route include (IMHO) the best bacon cheeseburger and fries in the region at El Rincon Restaurant or great ice cream at Dave's Jubilee (grocery store deli), both in Ashton, ID. Must see-stops include a fish observation site just before you reach the bridge over the Warm River (toss crackers, etc., and watch 20-30" trout come up for them). The Warm River offers a much-overlooked fishing opportunity as well. Don't miss the Lower and Upper Mesa Falls State Park facilities (small parking fee). For scenery, this ride is hard to beat!