Motorcycle Route Author
By Guest (0 McR Points)
on Dec 11, 1999
Share Your Comments ( 32 )

RedWing04
February 21, 2015
38 McR Points
Motorcycle Type :
Touring
This is one of the greatest routes in the US. It has it all, super scenery, good amenities, good roads and curves, several mountain passes, good overlooks and scenic stops and lots to see and along the way. This route takes you through some of the most rugged part of the Rocky Mountains. While you can travel it in one day it will be a long one if you make only a few stops. It is best traveled in 2 to 3 days with so much to see and visit along the way. Be sure to spend some time at Mesa Verde, Silverton and Telluride and take the train trip from Durango to Silverton if you have extra time. One great ride and a super area you will definitely want to return to.
Was this road review helpful?
2 riders
found this road review useful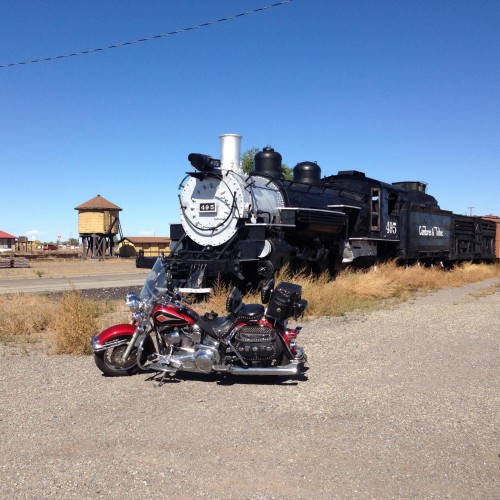 DgoMountie
November 24, 2013
33 McR Points
Have lived near and ridden this road for a lifetime and, always knew it was great, just never realized it till I started touring more.
This is the best of the best and has it all. Good surface, plenty of amenities and stops. History, scenery, challenges, elevation changes and a route made for great riding.
Tips : Sept - Oct and May - June have less traffic. Sept - Oct has unpredictable weather. May - June will have road hazards such as sand and potholes.
Take C184 between Dolores and Mancos. It is more scenic and only takes you a couple miles out of the way if a Mesa Verde visit is in your itinerary.
Was this road review helpful?
2 riders
found this road review useful Guest
July 12, 2013
0 McR Points
Motorcycle Type :
Sport - Touring
I rode from Miami to California and detoured to take the Million Dollar Highway. Starting in Durango the road climbs to Silverton through alamedas of Aspens that give way to evergreens as you gain altitude. There are three passes over 10,000 ft that still had snow in late May. The road from Silverton to Ouray rates as highly as the Tail of the Dragon in my opinion. The scenery is spectacular, the road is challenging and traffic was light. Ouray is a good stop for lunch. I then followed the loop through Telluride down to Cortez. Much of the route follows valleys with rushing mountain streams following the road. Ten miles of road under repair ("Warning, motorcycles use extreme caution") with oil and loose gravel made the ride challenging. This is definately a Bucket List ride.
Was this road review helpful?
2 riders
found this road review useful