Motorcycle Roads in Idaho
"For motorcycle riders looking for some great scenery, you'll find many gem rides within the Gem State. Idaho (ID), is blessed with some of the country's most majestic scenic landscapes. The northern section features thick forests and cobalt blue lakes. Moving further south you'll find motorcycle roads winding through fertile stretches of the Rocky Mountains and deep inspirational canyons. Moving south of Boise brings motorcycle riders roads featuring desert landscapes with sun baked rocky formations and some surreal exposed volcanic lava fields. Moving further east and your motorcycle rides will pass through fertile valleys and gain access to bubbling hot springs as you approach Wyoming. "
Best Rated Motorcycle Roads & Rides
Please be patient. Routes will begin to appear on map approximately 10 seconds after the map loads at a rate of one route per second.
Color Key: top-5 ranked routes in the state
Routes ranked below the top-5 are drawn in gray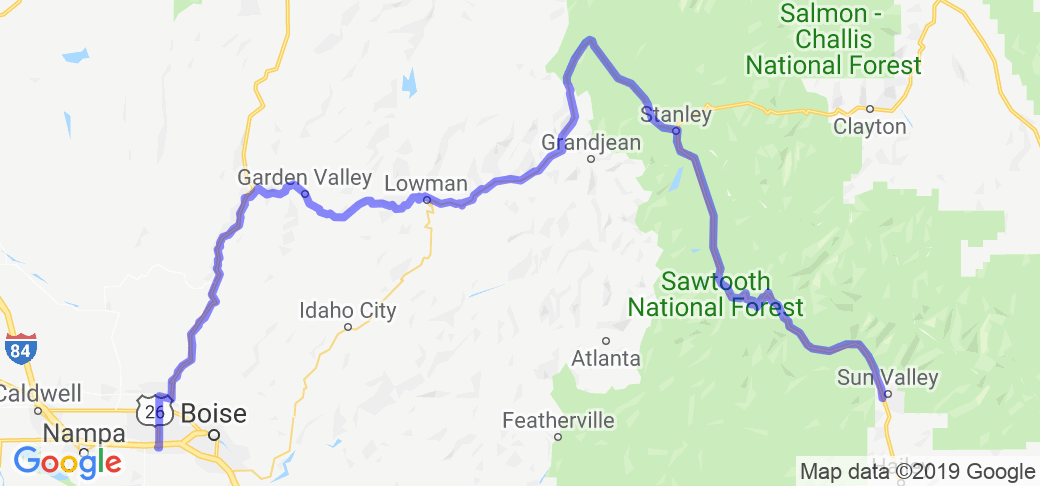 The scenery begins about 10 miles outside of Boise on highway 55 and continues well past Horseshoe Bend along the Payette River until one turns east and travels toward Garden Valley. The climb in the…
4 out of 5
Rider Rating
4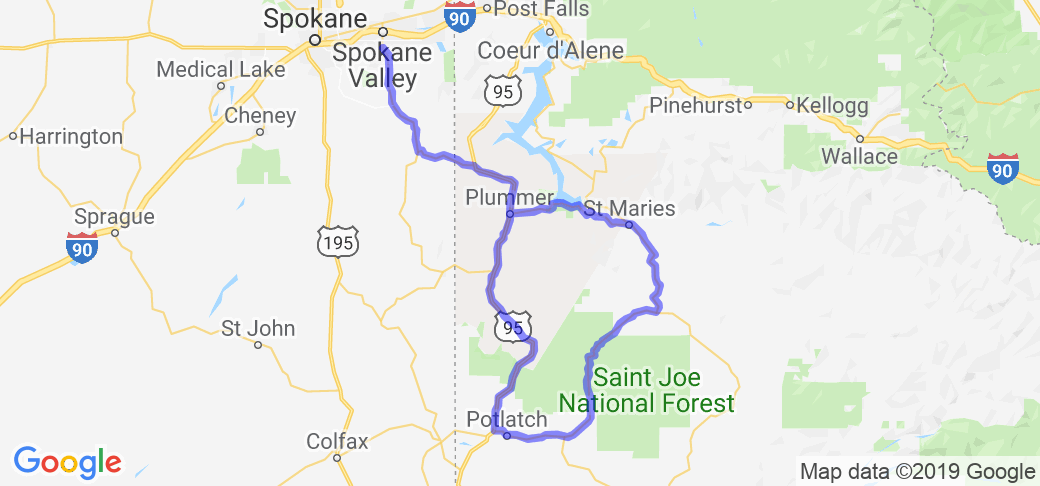 The scenery varies from wheat country to mountains and along the St Joe river. After you get on US-95, the ride from there is mixed wooded scenery and rolling hills until we reached Potlatch. Not…
4 out of 5
Rider Rating
4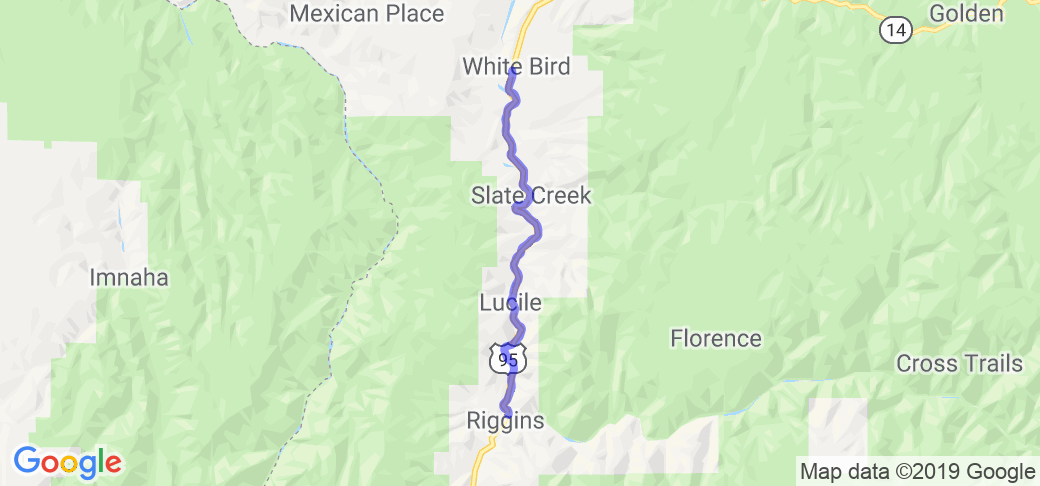 Characterized by the river it follows, this ride winds through the Salmon River Canyon from Riggins to White Bird. If you come during May/June, be warned that it's salmon season and much of the…
Route has not been rated yet
0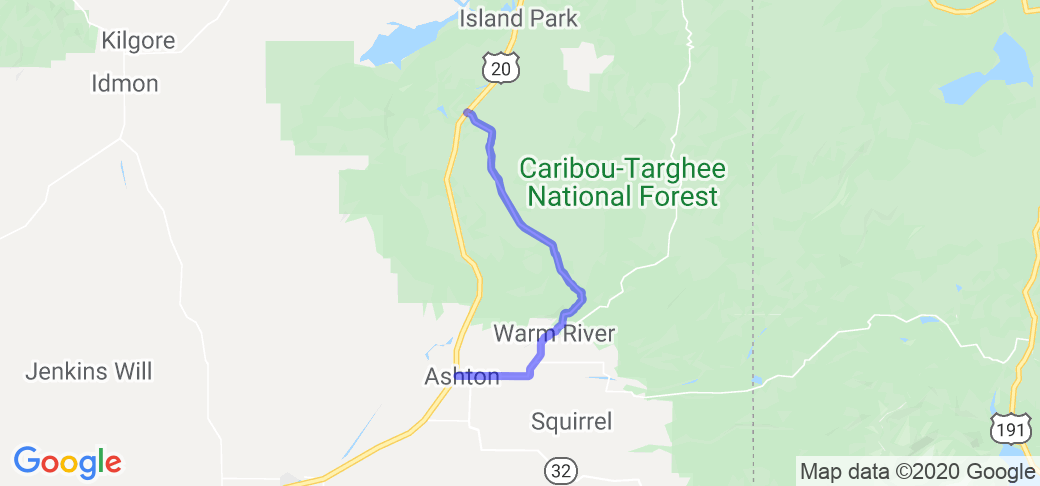 South to North route: This lightly traveled route takes you past a couple of small Idaho farming communities, then through extensive agricultural fields. On a clear day (and there are many of these…
Route has not been rated yet
0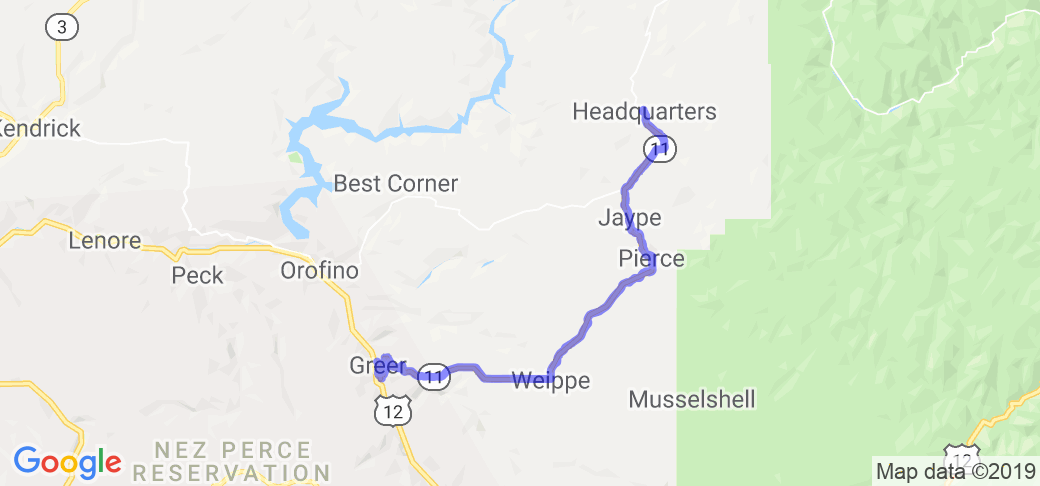 This is a beautiful drive through the wilderness where sightings of bear, cougar, coyote, wolf, deer, pheasant, grouse and turkey are common so bring a camera. You'll pass out of heavier woodlands…
Route has not been rated yet
0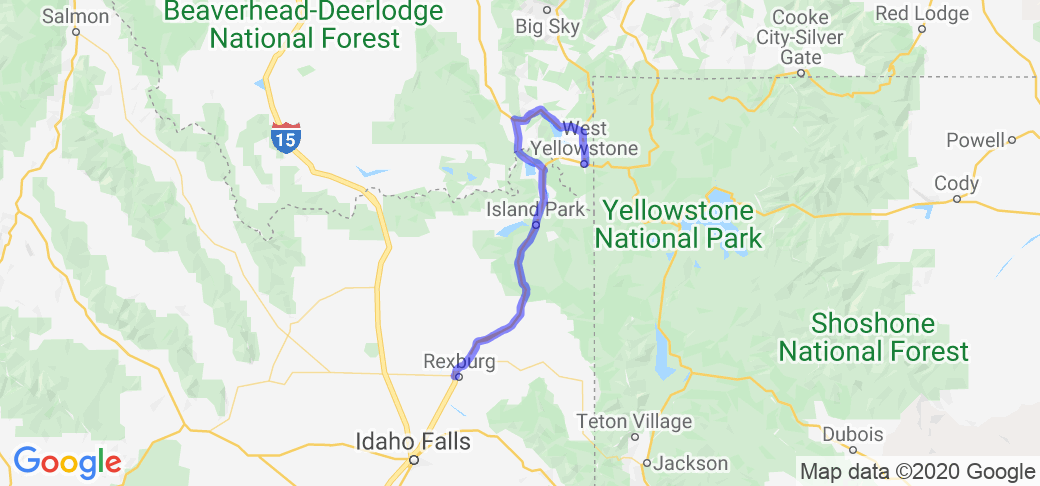 This ride has something for everyone. As you ride north on US 20 you'll pass multiple farming towns and extensive agricultural and lava fields. On a clear day you'll be treated to distant views of…
Route has not been rated yet
0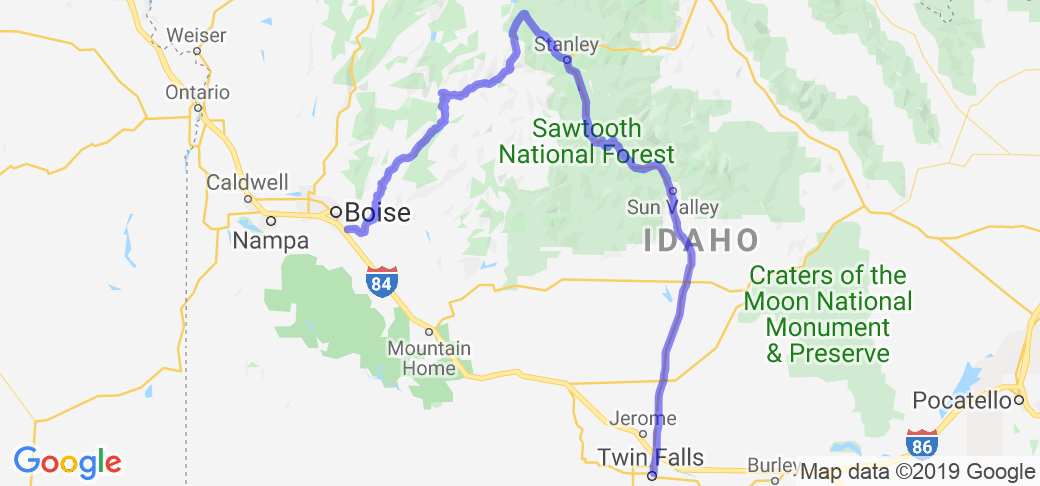 This route simply offers some of the most stunning views in the entire American West. Bring plenty of film ... you'll need it. Along this route you will see vastly different landscapes and…
Route has not been rated yet
0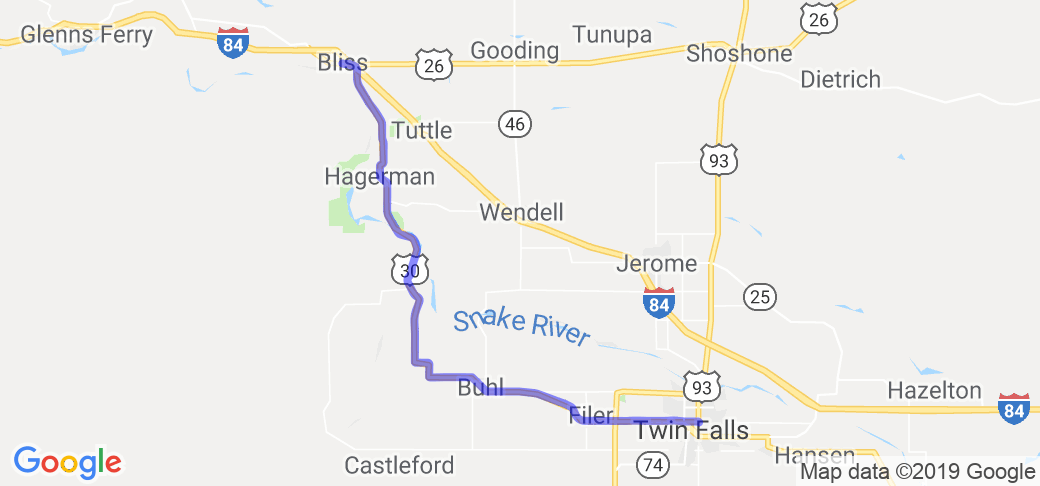 Initially, the route runs though farmland as the highway makes its way though the small towns of Filer and Buhl. It's not far past Buhl that the highway dips into the Snake River Canyon, offering a…
Route has not been rated yet
0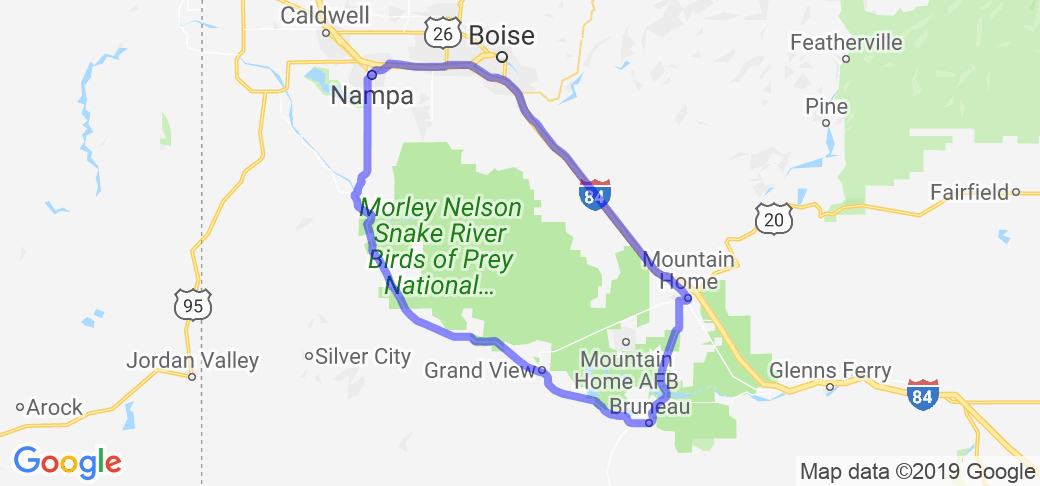 This route would get a 5 in my book if not for having to take the interstate back to Treasure Valley. The view of the Snake River defy description. There is also a lot of farm country and rolling…
Route has not been rated yet
0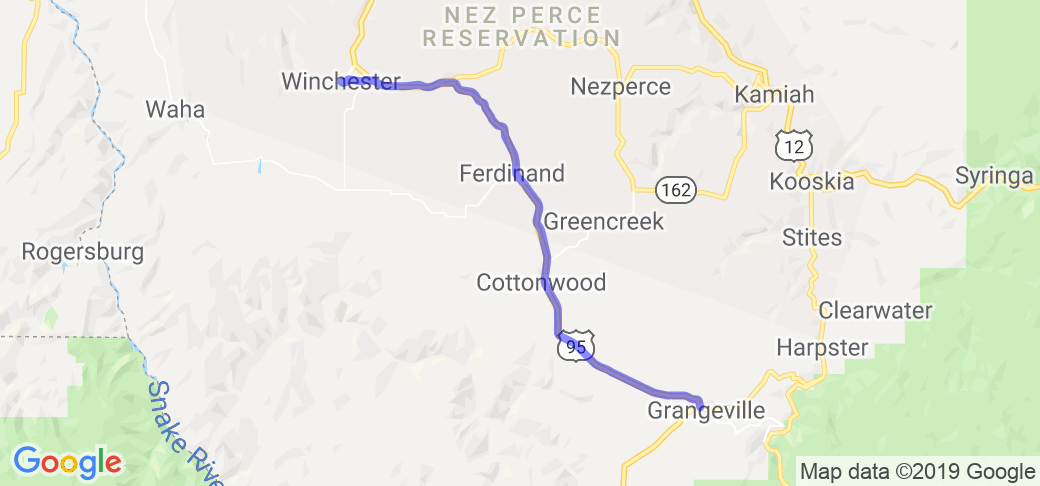 Leaving Grangeville, you immediately find yourself in the middle of wide open farm fields that stretch for miles in every direction until they fade into the surrounding forested mountains. Toward…
Route has not been rated yet
0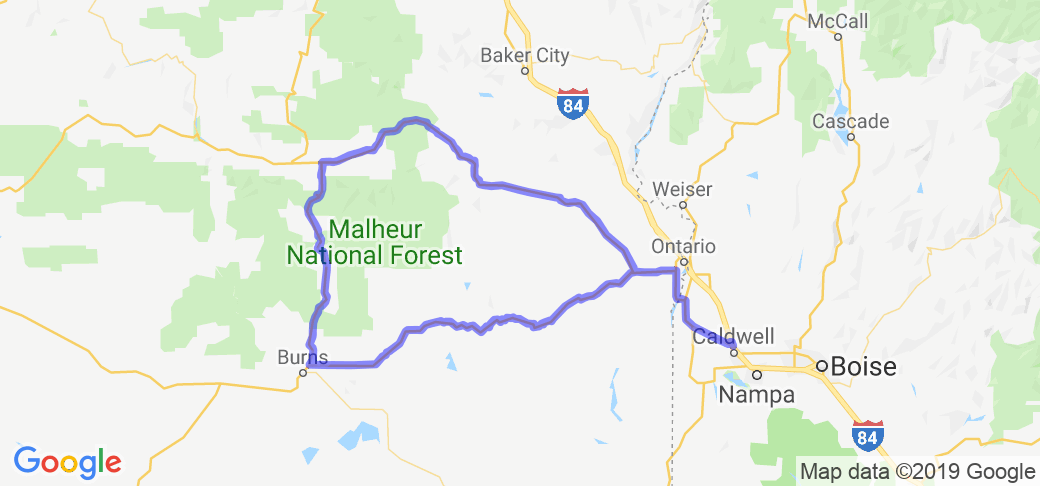 You'll see everything on this route, river canyons, rolling hill, farmlands and the Mountains. There is a real lack of traffic so that makes the ride even more enjoyable. Take a camera because…
Route has not been rated yet
0