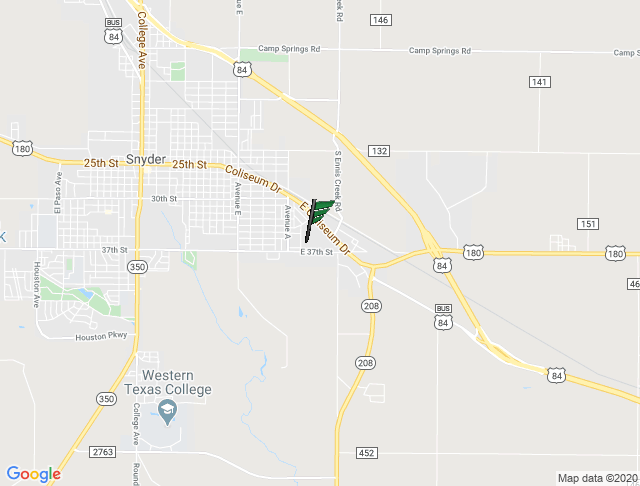 Click here for larger map
Texas Bike Rally Information
Snyder Bike Rally
#59858 Bike Rally
2020-10-02 to 2020-10-04
900 E Coliseum Dr, Snyder, TX 79549, USA
5th annual Snyder Bike Rally @ The Coliseum in Snyder, Tx. Merch vendors still needed. We will have live music, entertainment, swap meet, BACA bike games, tattoo and burn out contests, Bruce Stewart Memorial Parade, and more!
For more information about this Texas Bike Rally:
3252076437
snyderbikerally1@outlook.com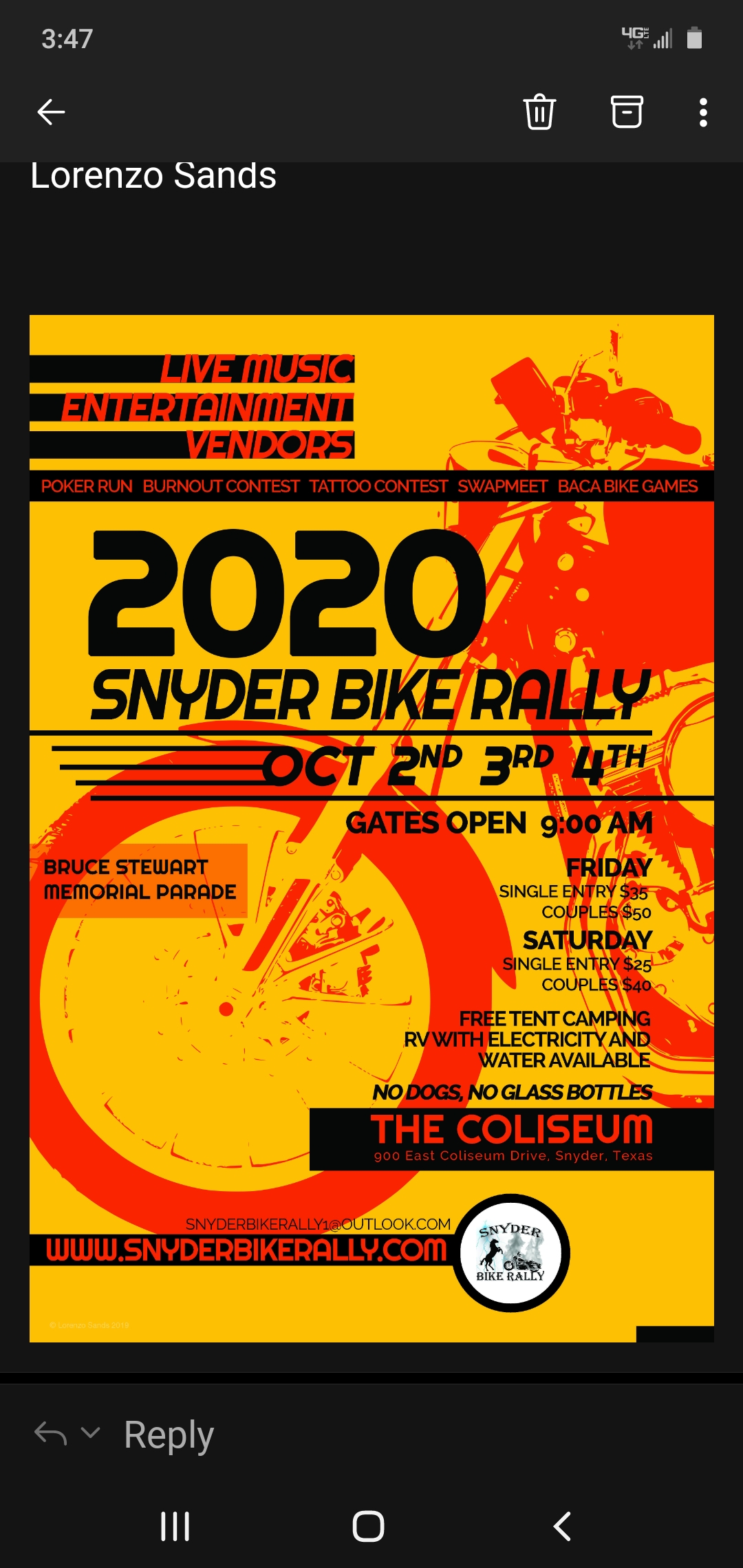 Photo & Video Gallery (0)
No Photos Or Videos Added Yet.