Motorcycle Roads in South Dakota
Motorcycle roads in South Dakota (SD) can be typified by the two predominant scenery regions of the Mount Rushmore State - east of the Missouri River and west of the Missouri River. The eastern region consists of low hills, lakes formed by glaciers ages ago and dominated by farm country today. To the west, the topography has more of a western feel with deep canyons and rolling plains and has two very noteworthy areas - the Black Hills and Badlands (specifically the Badlands National Park). Great motorcycle rides can be found in the beautiful and lush Black Hills as they are not only a cornucopia of spectacular scenery but also home to Mount Rushmore. The Badlands are an inspiring and striking collection of stone pyramids, canyons, & domes colored in various shades yellows, reds, grays and browns ... bring plenty of film on this trip!


Alphabetical by Title Motorcycle Roads & Rides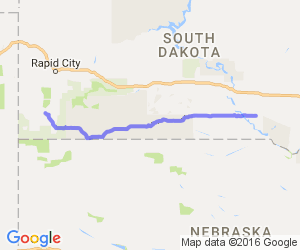 South Dakota
just wide open range land. it made me think about the native americans and early settlers, and what it was like getting across the country. awsome. though it is sad to see how the native americans live in these rural settings. as you s...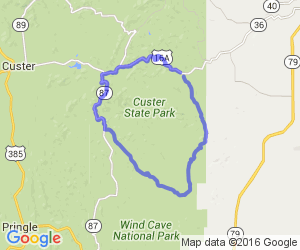 South Dakota
Open grasslands with rolling pine-speckled hills. You may also see North American bison, pronghorn, white-tailed deer and mule deer, elk, coyotes, burros and prairie dogs. Plenty of pull offs for viewing and picture taking. Custer Stat...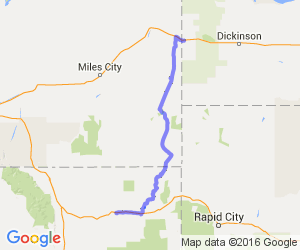 South Dakota
Start in rolling farm land with some small buttes from Wibaux to Baker. Baker to Ekalaka rolling hills, Ekalaka to Alzada start with pine trees and badlands views and breaks into rolling pastures and wide skyline. Then back into hills trees and nice...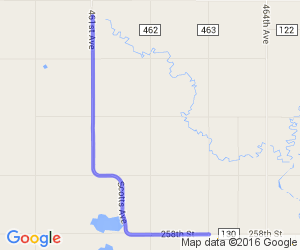 South Dakota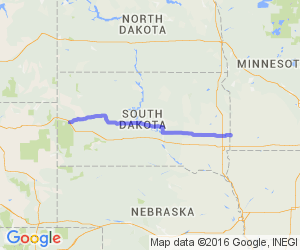 South Dakota
It is as scenic as South Dakota can get. It has some long sweeping curves when riding along the Missouri River....
Find what you are looking for
Upcoming Motorcycle Events in South Dakota Show all
No Motorcycle Events Found
Featured Motorcycle ArticlesShow all