Motorcycle Roads in Pennsylvania
The keystone state offers motorcycle riders two federally designated US Scenic Byways, 15 state-designated Byways, and one National Forest Scenic Byway. Pennsylvania (PA) is home to a section of Lake Erie coastline, the incredible Pocono Mountains, rural villages, charming country towns, one of the most famous battlefields in the United States (Gettysburg), and two major cities - Philadelphia & Pittsburgh.


Alphabetical by Title Motorcycle Roads & Rides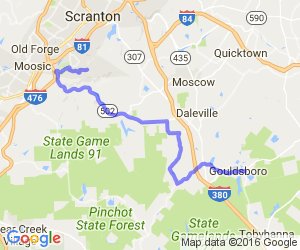 Pennsylvania
Most of the ride is through rolling, picturesque countryside with occasional houses, fields, streams and ponds. Beyond the forested Nesbitt Reservoir area, Glendale's short stretch of nondescript trailer residences are a sharp contrast to the affluen...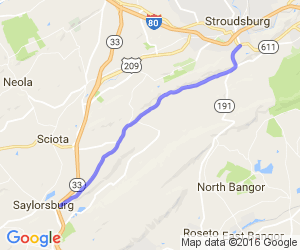 Pennsylvania
SR2002 is a twisty, paved road through beautiful rolling foothills in the country and consists of occasional homes, small farms and views of the Kittatinny Mountains. Hikers love the famous Appalachian Mountain Trail from Georgia to Maine that runs a...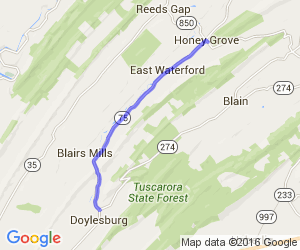 Pennsylvania
Scenery is mostly open fields. The highlight of this is that you are riding through a valley so beyond the fields is a mountain on both sides. This is great to ride in the fall for the foliage. Whether looking left or right, all you see is beautif...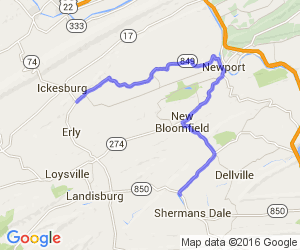 Pennsylvania
Winding roads will take you through sections of thick woods and then some open/corn fields (depending on the time of year). This ride also taps into Little Buffalo State park which is where the wooded scenery comes in....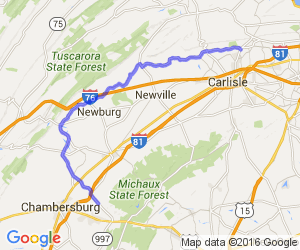 Pennsylvania
Pa 944 and Pa 997 are an absolute joy to ride. The tarmac is in good condition throughout most of this 52 mile journey, so you can enjoy tackling this route at a 'sporting pace' or a leisurely one. Either way - this is my favorite way to travel ...
Find what you are looking for
Upcoming Motorcycle Events in Pennsylvania Show all
Featured Motorcycle ArticlesShow all