Motorcycle Roads in Pennsylvania
The keystone state offers motorcycle riders two federally designated US Scenic Byways, 15 state-designated Byways, and one National Forest Scenic Byway. Pennsylvania (PA) is home to a section of Lake Erie coastline, the incredible Pocono Mountains, rural villages, charming country towns, one of the most famous battlefields in the United States (Gettysburg), and two major cities - Philadelphia & Pittsburgh.


Alphabetical by Title Motorcycle Roads & Rides
Pennsylvania
Rolling, forested hills, and occasional farmlands all throughout interspersed with some well spaced rural lots. Keep your head on a swivel, or you'll miss out on some beautiful vistas to the east ( the western edge of the Appalachians )....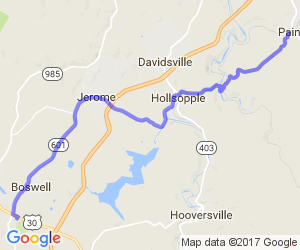 Pennsylvania
Rolling hills covered with forests, and often a stream or river beside the road on the northern half. A few old-school one-lane stone tunnels mixed in for good measure....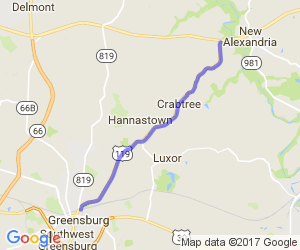 Pennsylvania
Rolling rural hills that are a patchwork of cornfields, forests and an occasional small business or home. Keep your eyes peeking to the east for glimpses of the Appalachians each time you crest a hill where trees are cut back....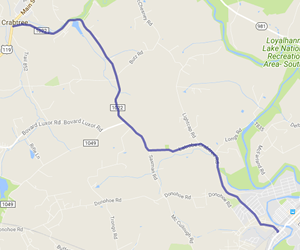 Pennsylvania
Rolling and twisting PA hills throughout this rural area. A few houses along the way, but NO "civilization/development". A mix of farmlands and woods, with a nice view of Latrobe in the distance below when heading east. At the east end of the road, ...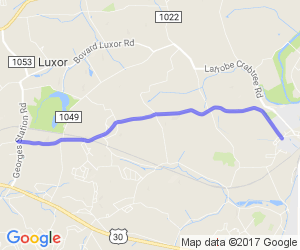 Pennsylvania
Woods and farmland over often steeply rolling hillsides. Few straights, many sweepers and great views of the nearby Allegheny Mountains in many spots....
Find what you are looking for
Upcoming Motorcycle Events in Pennsylvania Show all
Featured Motorcycle ArticlesShow all