Motorcycle Roads in Oklahoma
Motorcycle trips in Oklahoma's (OK) will feature scenery dominated by flat to rolling hills of various forms of prairie grasslands as three quarters of the state is blanketed by prairie grasses (one quarter of the state is considered forested). On a rod trip riders will see elevations that vary from the state's low point in its southeast corner (at only 800 feet above sea level) and rise as you move west into the panhandle where the highest peak resides - Black Mesa at 5,000 feet above sea level. The state has four primary mountain ranges: the Ouachita Mountains, the Arbuckle Mountains, the Wichita Mountains, and the Ozark Mountains. And, the state is home to the most number of man made lakes in the US at 200.


Alphabetical by Title Motorcycle Roads & Rides
Oklahoma
You will pass through forests, hills, and take in views of Tenkiller Ferry Lake....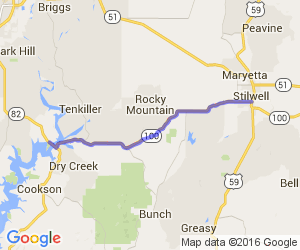 Oklahoma
Winding curves through the Cookson Hills interspersed by stretches through valleys where you can open it up a bit. Vistas are constantly changing. This is a great 18 mile route & connects easily to other great motorcycle roads in the area!...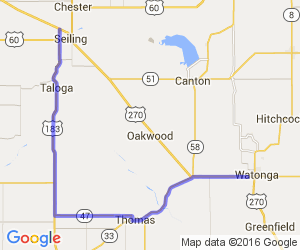 Oklahoma
If you're crossing northwest Oklahoma, this route is a welcome diversion from the boredom of US 270 and well worth the detour. On the east-west leg, you'll have good undulating road through river valleys and lush farmland. If you pa...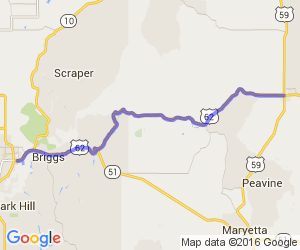 Oklahoma
Twisty road through eastern Okla Forest. One of the more scenic drives in the entire state of Okla....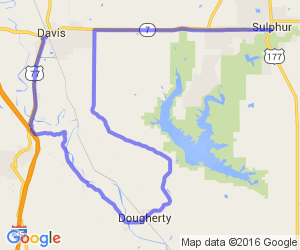 Oklahoma
See the Arbuckle Mountains up close and personal, as well as the beautiful farm land around the Washita River Valley. The route starts in Davis and can be taken to Sulphur and looped back again. Right off of I-35, this is an easy access ride for peop...
Find what you are looking for
Upcoming Motorcycle Events in Oklahoma Show all
Featured Motorcycle ArticlesShow all