Motorcycle Roads in Ohio
The Buckeye State offers a top quality collection of popular motorcycle roads and destinations among Midwestern states. Southeastern Ohio (OH) in particular is a motorcycle riding paradise filled with quaint country towns, hills, & twisty roads, many offering river hugging journeys. The northeastern portion of the state offers access to the 11th largest fresh water lake in the world - Lake Erie - with its 262 miles of Ohio shoreline. The rest of the Ohio offers motorcycle rides meandering through classic portraits of Midwest Americana.


Alphabetical by Title Motorcycle Roads & Rides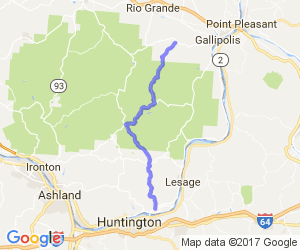 Ohio
The route travels through some very scenic farm lands. Do watch for horse and buggies on weekends especially when there are Amish in the area....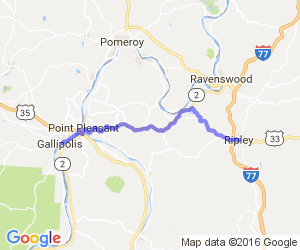 Ohio
This route covers a variety of scenery from rural farmland and small towns on the upper part to two spectacular river crossings over high bridges in Point Pleasant and Henderson. Then it's an easy straight road cruise up RT. 35 to join RT. 325 headin...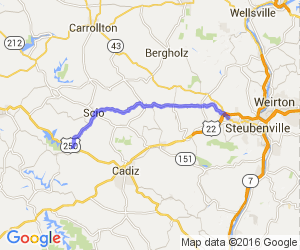 Ohio
This route travels through small clusters of houses to rural farmland. There are elevation changes and a couple small towns you will travel through. This route travels through the town of New rumley which was the birthplace of General Custer, and has...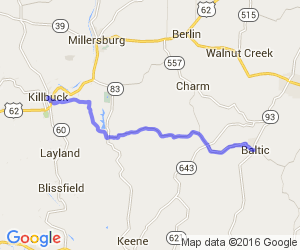 Ohio
This ride takes you through some old world Amish Country. Many panoramic vistas, a windmill, an Amish school house and the highlight of the ride, The Legends Of Music Barn at 12.8 mile from the start, https://www.facebook.com/LegendsOfMusicBarn. At ...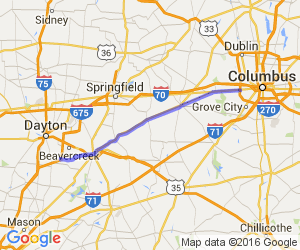 Ohio
The ride is pretty straight and open for the first couple legs. Once you get passed London it will start getting a little hillier and the best parts are between Cedarville and Dayton. Wish there were some good workarounds with the towns, like Xenia...
Find what you are looking for
Upcoming Motorcycle Events in Ohio Show all
Featured Motorcycle ArticlesShow all