Motorcycle Roads in North Carolina
North Carolina's (NC) is endowed with some of the greatest motorcycle rides in all of America. It hosts a beautiful diversity of inspiring scenery. Starting in the west, motorcycle riders will find outstanding Blue Ridge Mountains riding. Moving east will bring riders into a large swath of territory running down east central and central North Carolina known as the Piedmont Plateau. Green rolling hills with numerous rock outcroppings typify this region. Moving further east to the Atlantic Coastal Plain area will bring motorcycle riders to an area characterized as wet, with many rivers, marshes, swampland and primarily used for agriculture. Motorcycle road highlights in North Carolina include the ever famous Deal's Gap (AKA Tail of the Dragon), The Blue Ridge Parkway, and southern access to The Great Smoky Mountain National Park.


Alphabetical by Title Motorcycle Roads & Rides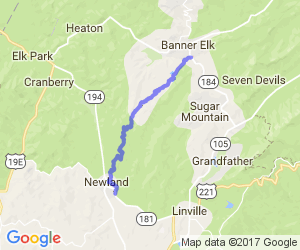 North Carolina
This is a very rural and typical mountain road with elevations above 4000'. Not many long range views but still a beautiful ride. There are mostly houses along the road with the occasional Christmas tree farm....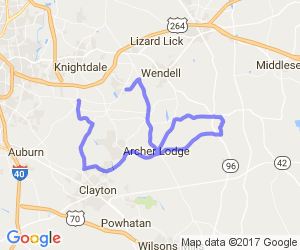 North Carolina
This route explores the areas connecting Knightdale, Clayton, Archer's Lodge, and Wendell. Mostly tree-lined and shaded back roads, it's a real treat during the fall when the leaves change. Along the way, you'll pass a lake/pond or two, as well as cr...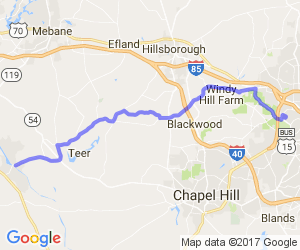 North Carolina
This is a typical North Carolina farm country route that gets you quickly out of Durham by way of the Duke Forest. The route mostly covers farmland on both sides, which is great for a nice spring day....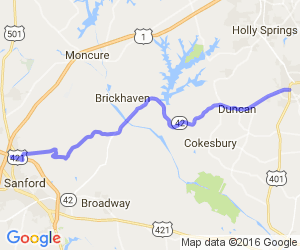 North Carolina
The terrain shifts quickly from picturesque farm settings, flowing fields to heavy forest as you roll though several small communities and towns of Americana....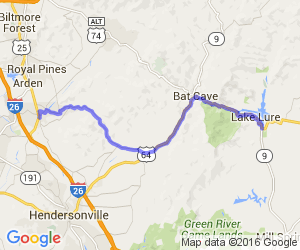 North Carolina
This is a gorgeous ride through the country on gorgeous mountain roads, flanked by running water and ending at beautiful Lake Lure. Around every bend is another piece of landscape that just makes you stop and take pause. As you get nearer to downto...
Find what you are looking for
Upcoming Motorcycle Events in North Carolina Show all
Featured Motorcycle ArticlesShow all