Motorcycle Roads in Missouri
Missouri is full of great motorcycle roads as the state is blessed with rolling/hilly topography & vast stretches of unspoiled scenery resulting in a smorgasbord of winding & rambling country roads for motorcycle riders to choose from. Some of the Midwest's best motorcycle rides are found in The Show Me State when you combine this great scenery with a state that has a healthy supply of tourist pleasing attractions. Attractions such as wineries, camping/hiking, quaint villages featuring antiques and artisan crafts, and world class accommodations in locations such as Branson, Kansas City, and St. Louis.


Highest Rated Motorcycle Roads & Rides
Missouri
The many hills of the Ozarks, as well as the wide variety of vegetation, makes this a really enjoyable ride. Travels a good bit through the Mark Twain National Forest. This is one ride not to be missed!...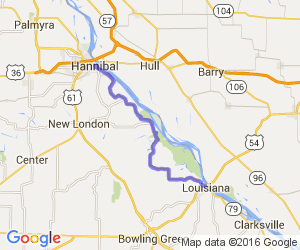 Missouri
This route hugs the banks of the Mississippi river and offers a very nice country setting with park like wooded areas and a couple spectacular vistas of the mighty Mississippi....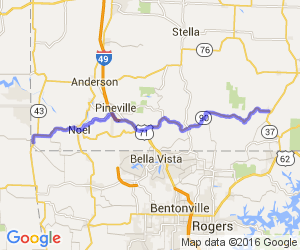 Missouri
Good Ozark scenery - bluff overhangs, rivers with rolling hills and hollers....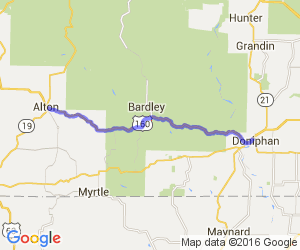 Missouri
While the beginning of HWY 160 starts out of Alton fairly mild, the road soon opens upto Missouri farm land and travels thru the southern portion Mark Twain state park, there are scenic views all along the drive. Between the curves and slight elevat...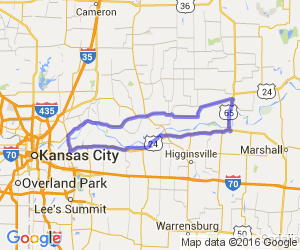 Missouri
South side of the River Hwy 224 runs right next to the Missouri River where you'll get some good views of the river flowing. Later the road scenery changes (when you get on Hwy 10 & 210) to mainly farm country and some nice easy riding....
Find what you are looking for
Upcoming Motorcycle Events in Missouri Show all
Featured Motorcycle ArticlesShow all