Motorcycle Roads in Missouri
Missouri is full of great motorcycle roads as the state is blessed with rolling/hilly topography & vast stretches of unspoiled scenery resulting in a smorgasbord of winding & rambling country roads for motorcycle riders to choose from. Some of the Midwest's best motorcycle rides are found in The Show Me State when you combine this great scenery with a state that has a healthy supply of tourist pleasing attractions. Attractions such as wineries, camping/hiking, quaint villages featuring antiques and artisan crafts, and world class accommodations in locations such as Branson, Kansas City, and St. Louis.


Highest Rated Motorcycle Roads & Rides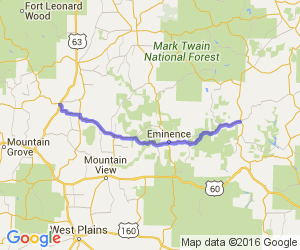 Missouri
On this route you will travel through Ozark National Scenic Riverways. The route takes you from Ellington, Mo to Houston, Mo and you should plan on taking a few detours if you would like to see more of the countryside. A trip north on Hwy 19 from Emi...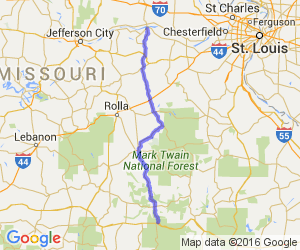 Missouri
I doubt you will find better scenery anywhere in Missouri. It's especially great once you get south of Salem and especially in the fall after the leaves change....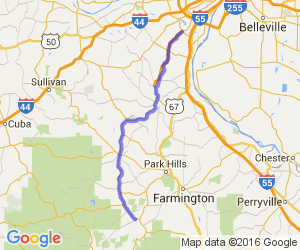 Missouri
Leaving south from St. Louis you quickly hit 2 lane winding road with a relaxed feel. Many turn-offs allow exploring the start of the Missouri ozarks. Elephant Rock State Park and a few miles further Johnsons' Shut-ins State Park are great place to r...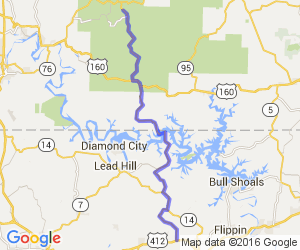 Missouri
Great farms, hilltop views, curvy roads, Glade Top Trail, some watering holes, mostly bikers on road not automobiles....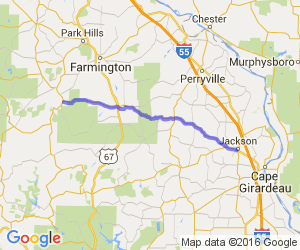 Missouri
Nice route thru southern Missouri. Sweeping curves, really nice in the fall when the colors change. Well paved, facilities at the start and end, and at Fredricktown....
Find what you are looking for
Upcoming Motorcycle Events in Missouri Show all
Featured Motorcycle ArticlesShow all