Motorcycle Roads in Colorado
For many motorcycle riders, exploring Colorado (CO) motorcycle roads is the ultimate motorcycle touring dream and perhaps the top most coveted motorcyclist destination in America. Many of America's most breathtaking stretches of the Rocky Mountains are found within this abundantly blessed state. Also, Colorado completely rolls out the red carpet for visitors and so riders will find a large array of amenities to take in when it's time to pull over and get off the bike. Some of the favorite motorcycle ride destinations are Durango, Rocky Mountain National Park, Aspen, and Silverton.


Alphabetical by Title Motorcycle Roads & Rides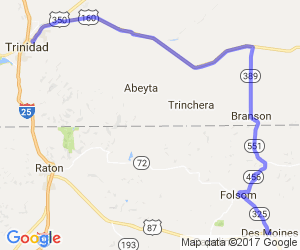 Colorado
Heading east out of Trinidad flat with the occasional curve. Art and beer is available at the turn to go to Branson, after this turn stop and enjoy the mountain scenery back to the west. When you cross into New Mexico stop and check out the Toll Gat...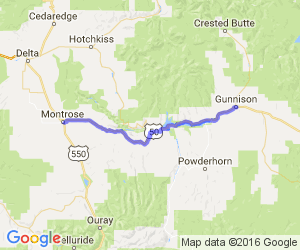 Colorado
The trip goes to the heart of the Rocky Mountains. The route is constantly climbing or descending. Only the ten miles west of Gunnison is fairly level. The varied scenery starts right away as you are steadily climbing from Montrose (5,...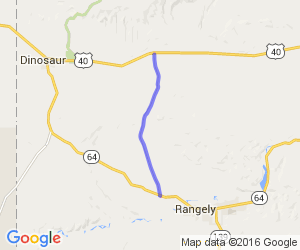 Colorado
Mostly desert shrub land with steep gullies and long colorful grasses. The nearby hills are not very high but show a lot of varied shapes. They are all topped by a hard layer of sandstone with sharp drop-offs. You may see pronghorn antelope, coyotes,...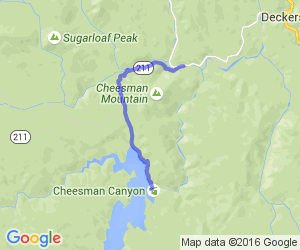 Colorado
Many mountain views all the way through, plus two beautiful lakes. This route also is very much in the Hayman Fire area, so a great way to see what wildfire can do to the land. Once on the north side of Stoney Pass, the trees are back and you're ridi...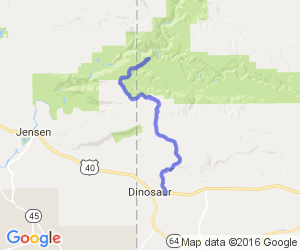 Colorado
In 1869, John Wesley Powell traveled down the Green River in Utah and mapped a colorful, wild area known in any detail until then only to native Indians. In 1915, the initial area was made into a national monument. It is now 210,000 acres and is acce...
Find what you are looking for
Upcoming Motorcycle Events in Colorado Show all
Featured Motorcycle ArticlesShow all