Motorcycle Roads in Colorado
For many motorcycle riders, exploring Colorado (CO) motorcycle roads is the ultimate motorcycle touring dream and perhaps the top most coveted motorcyclist destination in America. Many of America's most breathtaking stretches of the Rocky Mountains are found within this abundantly blessed state. Also, Colorado completely rolls out the red carpet for visitors and so riders will find a large array of amenities to take in when it's time to pull over and get off the bike. Some of the favorite motorcycle ride destinations are Durango, Rocky Mountain National Park, Aspen, and Silverton.


Highest Rated Motorcycle Roads & Rides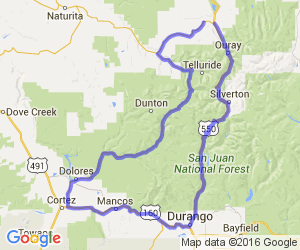 Colorado
This ride will take you through arguably the most beautiful sections of the Rocky Mountains as you follow a circular path through southwestern Colorado. You will pass through historic mining towns, national parks and forests and world-class ski resor...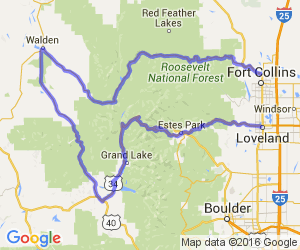 Colorado
Absolutely breathtaking is the only way to describe this trip. This route will take you across the Continental Divide twice at two different locations, past mountain lakes and through Poudre Canyon and along the Poudre River as well as across nearly ...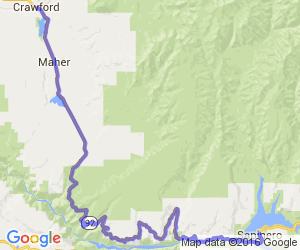 Colorado
The scenery ranges from scrub desert to alpine aspen groves, with spectacular views of the incredible Black Canyon down below. It begins at the Blue Mesa Reservoir and rides along a shelf of mesas and mountains sides diving in and out of canyons for ...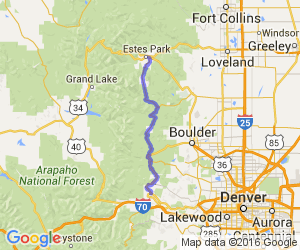 Colorado
Depending on which canyon you start with you will go through some of the most spectacular mountain scenery close to the Denver-Metro area. The National Scenic Byway Program describes ...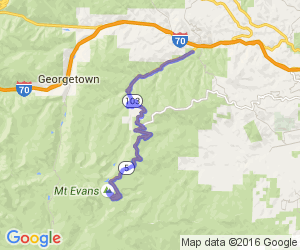 Colorado
Mountain tops! You are looking down at most of Colorado's mountain peaks! This is the highest paved road in the US! Goes over 14,264 feet. Get near the edge and she's quite a thrill! Not for the faint at heart! But something to see! Lower elevations ...
Find what you are looking for
Upcoming Motorcycle Events in Colorado Show all
Featured Motorcycle ArticlesShow all