Motorcycle Roads in California
California (CA) offers an incredible diversity of motorcycle road scenery. The state is blessed with over 1,100 miles of Pacific Coast shoreline, countless miles of arid canyon and twisted mountain road riding, vast stretches of alpine mountain roads, and some of the most appealing cities in the world. And, as one of the most popular tourist states in America, the Golden State is sure to offer motorcyclists looking for things to do off the bike an amazing menu of choices.


Highest Rated Motorcycle Roads & Rides
California
This road takes you through wooded canyons of the Vaca Range and along the southern edge of Lake Berryessa. At the western end you will also follow along the quaint Capell Creek. At the eastern end you will follow along the larger Putah Creek which s...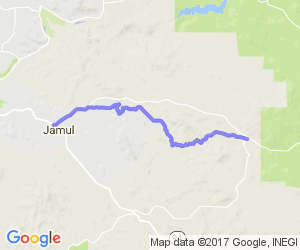 California
This route starts out on some easy light rural roads, but then turns into dusty ranchland with tight turns and boulders throughout....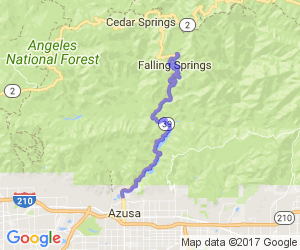 California
You'll travel through the San Gabriel Canyon and see the Morris Reservoir and it's dam. This road has vista spots that overlook SoCal and if it is clear, you can see the Pacific ocean....
Find what you are looking for
Upcoming Motorcycle Events in California Show all
Featured Motorcycle ArticlesShow all