Motorcycle Roads in California
California (CA) offers an incredible diversity of motorcycle road scenery. The state is blessed with over 1,100 miles of Pacific Coast shoreline, countless miles of arid canyon and twisted mountain road riding, vast stretches of alpine mountain roads, and some of the most appealing cities in the world. And, as one of the most popular tourist states in America, the Golden State is sure to offer motorcyclists looking for things to do off the bike an amazing menu of choices.


Highest Rated Motorcycle Roads & Rides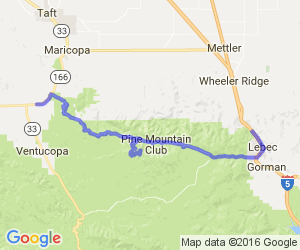 California
Starting from high desert valley, you head up into mature old pine forests. Great open views where you can see for miles. Campo ALto is 8172 feet elevation. Then when you head east through the Pine Mountains, that is a forest section of small towns, ...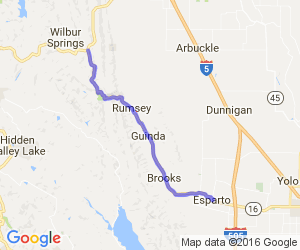 California
If you love the country side the first part of the road offers a lot of great views. The second part of the road, once you enter the Bear Valley, offer stunning views of a wild and untouched valley. I would recommend to stop on any of the many parki...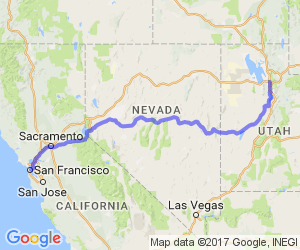 California
I'll divided this up by state, since there was just so much to see: UTAH: Early on, the route skirts the western edge of Utah Lake, which was gorgeous. I left early in the morning, so the sun was just coming up over the eastern mountains when ...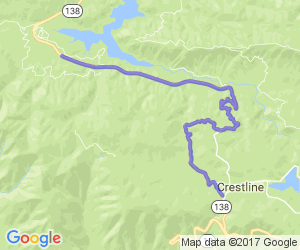 California
This route winds though the San Bernadino Forest and has short scrub trees, steep hills and normal high...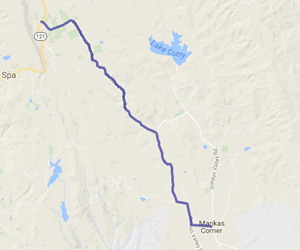 California
This route takes you from the west side of Fairfield up to Berryessa through a small valley in the Vaca Range which forms Napa Valley's eastern border. You will pass small farms and ranches, woodlands, and the road track along a babbling creek....
Find what you are looking for
Upcoming Motorcycle Events in California Show all
Featured Motorcycle ArticlesShow all