Motorcycle Roads in California
California (CA) offers an incredible diversity of motorcycle road scenery. The state is blessed with over 1,100 miles of Pacific Coast shoreline, countless miles of arid canyon and twisted mountain road riding, vast stretches of alpine mountain roads, and some of the most appealing cities in the world. And, as one of the most popular tourist states in America, the Golden State is sure to offer motorcyclists looking for things to do off the bike an amazing menu of choices.


Highest Rated Motorcycle Roads & Rides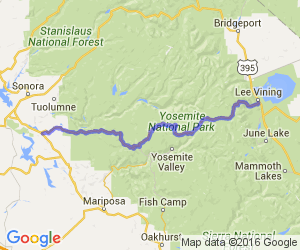 California
Each year during late Fall, a group of us Northern California motorcycle riders make a weekend trip to what we feel is simply one of the most beautiful areas of California, and the United States. Yosemite National Park has got to be one of the true t...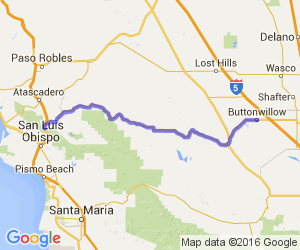 California
Ask the locals in Bakersfield about Hwy 58 to San Luis Obispo and they'll tell you there's no such thing and then direct you to the super-slab Hwy 46. Don't listen. Beginning about a dozen miles west of Bakersfield, Hwy 58 is a roller-coaster all the...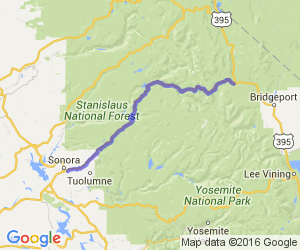 California
This route delivers breathtaking vistas of snow covered mountain peaks, mountain meadows, wild flowers, wild life, water falls, and trees of every description. Panoramas so beautiful, they look painted. This is strictly a summer road as it is closed ...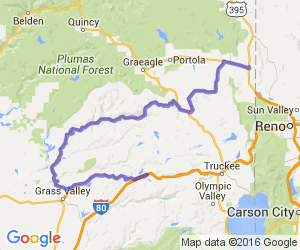 California
Your cruising along the north fork of the Yuba River on a windy road often times through the bottom of a canyon that is extremely beautiful. Overall the scenery is excellent with lots of trees and beautiful views all along the way....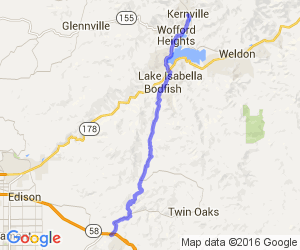 California
California rolling hills with two beautiful farming valleys. It takes you back to Old California. Oaks and some pines all along the route. Great view from many points. Breathtaking view of Lake Santa Isabella and the Kern River valley from the top of...
Find what you are looking for
Upcoming Motorcycle Events in California Show all
Featured Motorcycle ArticlesShow all