Motorcycle Roads in Arkansas
It may come as a surprise to some but Arkansas (AR) with its mountain ranges and vast stretches of untapped forests is truly has SOME OF THE BEST MOTORCYCLE ROADS IN THE US!! And, motorcycle riders will find plenty to do when its time to pull the bike over and take a break: great camping/hiking opportunities, Arkansas wine country (the largest and oldest in the south), numerous art galleries and music festivals, and the Clinton Presidential Library.


Highest Rated Motorcycle Roads & Rides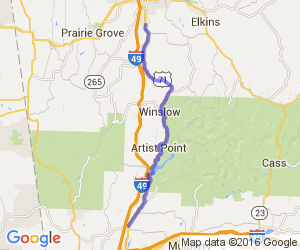 Arkansas
This route used to be the only link to north west Arkansas. It offers impressive mountain vistas. Along the way are small mountain towns, roadside farms, antique and other shops. At Winslow your can take a detour over to Devil's Den by heading west o...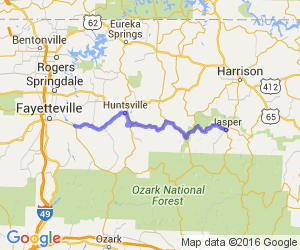 Arkansas
This takes you thru some of Arkansas best scenery. Boxley Valley is one of the few place where Elk herd can be seen in Arkansas. A real treat for the eyes and a 5 becauese of the wildlife and scenery you'll see along the way!...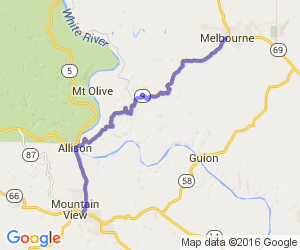 Arkansas
Start by crossing the scenic White river then gear down for the climb up the first mountain. At the top of the first peak prepare for tight 180 degree turns. Pass sheer mountain cut outs as you descend slightly then up again and hard turns. Look to y...
Arkansas
The many hills of the Ozarks, as well as the wide variety of vegetation, makes this a really enjoyable ride. Travels a good bit through the Mark Twain National Forest. This is one ride not to be missed!...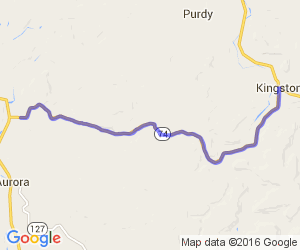 Arkansas
This short and sweet ride packs sweepers, twisties, long hills, scenic views, & valley ride into 14 sweet miles ride. You'll travel through a scenic pastoral valley complete with a lake when your nearing Kingston. Overall this is just a beautiful rid...
Find what you are looking for
Upcoming Motorcycle Events in Arkansas Show all
Featured Motorcycle ArticlesShow all