Motorcycle Roads in Arkansas
It may come as a surprise to some but Arkansas (AR) with its mountain ranges and vast stretches of untapped forests is truly has SOME OF THE BEST MOTORCYCLE ROADS IN THE US!! And, motorcycle riders will find plenty to do when its time to pull the bike over and take a break: great camping/hiking opportunities, Arkansas wine country (the largest and oldest in the south), numerous art galleries and music festivals, and the Clinton Presidential Library.


Highest Rated Motorcycle Roads & Rides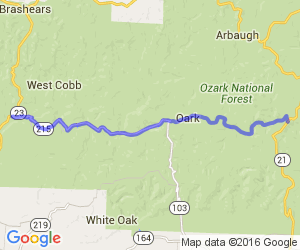 Arkansas
This route runs near the legendary Pig Trail. It is a not-so-well known route running thru the Boston Mountains with great views of the Mulberry River....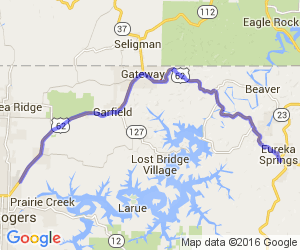 Arkansas
This short stretch of road is before Eureka Springs Arkansas. It is one of the most scenic stretches of roads in all of northwest Arkansas - you won't be disappointed....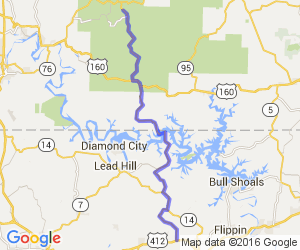 Arkansas
Great farms, hilltop views, curvy roads, Glade Top Trail, some watering holes, mostly bikers on road not automobiles....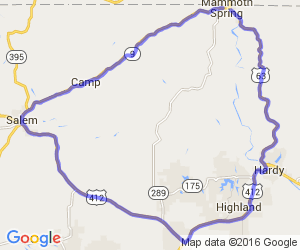 Arkansas
along this route you will travel through the ozark hills of northwest arkansas. in Hardy, ar there is a river that you can stop at, fuel up, or eat. in salem, ar, you can also rest there, and top off fuel or grab some food. the scenery goes throug...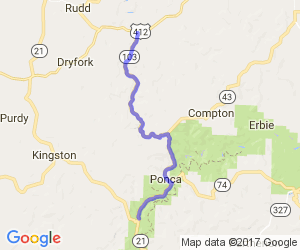 Arkansas
After turning on Hwy-103, Kenner Creek creates a 15 mile-long valley, and the road/scenery rivals that of Boxley valley. Plenty of curves with beautiful scenery, plus a good road. I know the Boxley run is already listed on the map of great roads, b...
Find what you are looking for
Upcoming Motorcycle Events in Arkansas Show all
No Motorcycle Events Found
Featured Motorcycle ArticlesShow all