Route 100 - from Willington to Killington + ADD NEW ROUTE
5 in Vermont Vermont75 Miles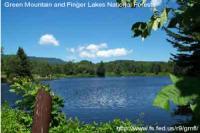 By Anonymous
on January 1, 2007
Written Directions
Start your route in the village of Wilmington and take state route 100 north all the way up to Killington.
Scenery
Scenery description: Curvy two lane highway running alongside rivers and trough valleys. Many small quaint villages on the road. Not many semi trucks. The route travels through the Green Mountain National Forest.
Road Quality
Road condition varied from new asphalt to frost heaves. Some construction along the way but it is well marked and attended.
Roadside Amenities
Many mom and pop restaurants and cafes as well as bed and breakfasts. All the little villages along the route have something unique to offer.
Additional Info
- View the weather forecast for this area from Yahoo weather .
Nickname (optional) : Anonymous