Route 113 Border Cruise - from Gilead to Fryeburg + ADD NEW ROUTE
8 in New Hampshire New Hampshire28 Miles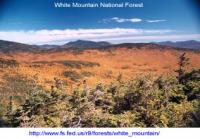 By Anonymous
on November 1, 2006
Written Directions
Start your route in the town of Gilead, MN (which is just about 27 miles west of Bethel, MN). From Gilead head south on state route 113 as it follows the NH and ME state line for approx 28 miles and comes out in Fryeburg (the route's end point).
Scenery
Twisty road with lots of tree cover. You'll be passing through the stunning White Mountain National Forest area and the beautiful scenery along the NH and Maine state line.
Road Quality
Some rough areas but mostly good pavement and lots of twists and turns.
Roadside Amenities
Not really any place to stop along the way but plenty of amenities on either end (in Gilead or Fryeburg).
Additional Info
- View the weather forecast for this area from Yahoo weather .
Nickname (optional) : Anonymous