KY 499 to 52 - Richmond to Beattyville + ADD NEW ROUTE
11 in Kentucky Kentucky44 Miles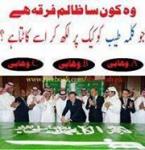 By SMP
on October 1, 2007
Written Directions
Start this route just south of Richmond, KY and bordering the south side of the Lexington-Blue Grass Army Depot. There you will find where US Highway 421 and Kentucky route 499 intersect -- that is your starting point. From there simply go east towards Irvine. In Irvine you will take a right on to Kentucky route 52 and take this east/southeast as it takes your right into Beattyville, KY -- your route's end point.

If you want to head back the way you came but take 1571 along the Kentucky River for a different route back to Ravenna. Return to Richmond re-riding 52 and 499 back to the west. You may choose to stay on 52 back to Richmond but it isn't anything to speak of .
Scenery
The scenery along this route consists mostly of Appalachian foothills, small farms and tobacco fields. KY 499 winds beautifully through gentle country. Soon views of the Appalachian foothills will appear on your right. Stay awake though, it is curvy. At Irvine turn right on KY 52. You'll cross the Kentucky River, twist through the depot town of Ravenna, and head into the foothills. The road begins to climb and even switch back with views of sheer cliffs. Beattyville isn't much but fuel was available Note: you can add about 50 miles to this trip with a ride to the north of Beattyville on KY 11 through the gorgeous natural bridge country.
Road Quality
The roads are great. 499 is twisty and smooth with tight little rises and dips but very narrow. 52 is wider but has great sweeping turns and even some 15 mph turns as you climb. The pavement on 499 was fantastic and 52 was very good.
Roadside Amenities
Nuttin' Honey -- 499 has lovely churches but no real amenities. Irvine and Ravenna have gas, food etc. There is a very sparse c-store 6 miles west of Beattyville but they didn't have any gas in the pumps.
Additional Info
- View the weather forecast for this area from Yahoo weather .
Nickname (optional) : SMP
By Guest
on April 14, 2010 7 out of 7 members found this review useful.
By WingWanders
on July 16, 2019 0 out of 0 members found this review useful.