South Bend to Four Winds Casino Run + ADD NEW ROUTE
30 in Michigan Michigan43 Miles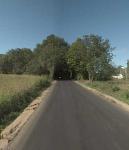 By Nate
on January 1, 2010
Written Directions
Start near South Bend, Indiana. You can pick up Kern road just off of US 31 South of the US 20 Bypass. You can certainly take a more direct route to Four Winds, but where is the fun in that?
Scenery
A lot of farm country including some Amish Territory. Small rolling hills and partial lush forest areas as you are on the border between Indiana and Michigan. Fall is an especially beautiful time on this run.
Road Quality
Most are excellent, but you may encounter some patches of rougher country road depending on the time of year.
Roadside Amenities
Four Winds Casino is actually over the border near New Buffalo, Mi. Don't ignore this trip if you are not a gambler...Four Winds has the best buffet, we have ever seen. They have special "Up-front" parking for all motorcycles.
Additional Info
- View the weather forecast for this area from Yahoo weather .
Nickname (optional) : Nate
No Rider reviews of this route. Be the first to submit a review & rating!